Lakeshore Tennis Club
---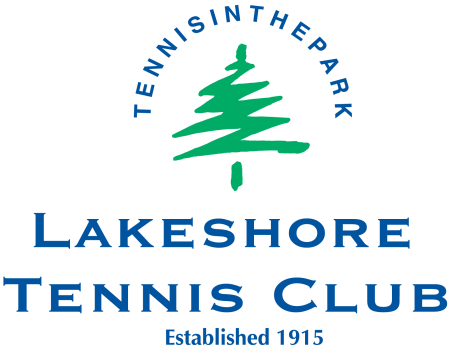 WELCOME to Lakeshore Tennis Club! We hope that you will find our club a wonderful, happy place to be while simmering in the heritage and ambiance of this over 100 year old club - a truly hidden gem in the park! We also hope you will make some new friends, find lots of games, have opportunities to grow and improve. But mostly we hope that you will enjoy tennis as sport and learn to love Lakeshore Tennis Club as an organization, and support it over the years by coming back year after year!
IMPORTANT REGISTRATION INFORMATION:
When setting up your account NOTE -

EVERY member

needs a

DIFFERENT

EMAIL

for

EACH ACCOUNT

-

Juniors too

... - EXCEPT for Family memberships.

You must pay for your membership ONLINE; cash and/or cheques are not accepted. Payment is required to access any membership features and/or to book courts.

Every person, member or guest on court, must have an online reservation.

Families new to tennis

are encouraged to attempt booking on corner courts, 8, 5, or 1.



After registering for your membership, for added convenience, make sure to download the '

COURT RESERVE MOBILE APP'

from the App Store or from Google Play.
IMPORTANT COVID-19 CONSIDERATIONS 2020
DO NOT COME TO THE CLUB AT ALL IF YOU ARE SICK. If you develop any symptoms, please notify the club and all persons with whom you have played with in the previous two weeks.Call the Health Authority for testing and or advice.
PHYSICAL DISTANCE AT ALL TIMES, Please bring your OWN hand sanitizer (club does have some on each court) and USE IT:
AFTER entering the court ---- OFTEN during games ----- AFTER you leave the courts.