Lakeshore Tennis Club
---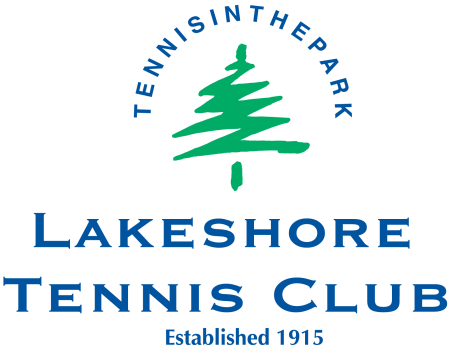 WELCOME to Lakeshore Tennis Club!

CHANGES FOR 2021:
Court booking restrictions set for 240 min and 3 bookings per person per day.

Families are restricted to 480 minutes per day. (2 adult members).
IMPORTANT REGISTRATION INFORMATION:
Every member (including a junior),

needs a

different email

for

each account, EXCEPT for Family Memberships.

Payment must be made online. Cash/cheques are not accepted. Payment is required to access membership features and/or book courts.

Every person (member or guest) must have an online reservation.

Families new to tennis

are encouraged to utilize courts 1, 5 or 8.

After registering, please download the COURTRESERVE MOBILE APP from the App Store or from Google Pla

y.
IMPORTANT COVID-19 CONSIDERATIONS 2021:
DO NOT COME TO THE CLUB IF YOU ARE SICK.
If you develop any symptoms, please notify the club and all persons you played with in the previous two weeks.

Contact the Health Authority for further guidance.
IMPORTANT COVID-19 GUIDELINES FOR PLAY:

Masks to be worn everywhere on club grounds, except when actively playing tennis (includes spectators).

Ensure physical distancing at all times.

No sharing of equipment.


Do not enter court until previous reservation has left.

After your reservation time is completed, leave the court immediately.

Maximum 4 people per court.

Please bring your own hand sanitizer and use it before, during and after play.