Rowayton Pickleball
---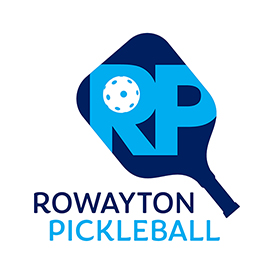 Welcome to Rowayton Pickleball (RP)
We are Rowaytonites that are eager to pick up the fastest growing racquet sport in the United States, Pickleball.
The goal of RP is to build a community of players that want to learn about and play Pickleball, participate in social events and league play, and build a foundation for a more permanent home for this sport in Rowayton. In 2 months, we have already grown to over 200 strong!
The 6th Taxing District has been kind enough to allow us to use an area of newly paved parking lot at the NYC bound side of our train station while we all learn together and build our Pickleball community. There are 3 standard-sized, lined courts with official nets and protective fencing, generously sponsored by Fairfield County Bank and Brown Harris Stevens.
We also would like to thank our other sponsors; All Seasons Marine Works, Joe Blazovic at Berkshire Hathaway, and Mosquito Squad.
Click 'Create Account' above to join now.
IMPORTANT NOTE: Once you enter your information, and agree to the waiver, you still must pay on the following screen. You must be a Rowayton resident to join.
Membership Information
As a member of Rowayton Pickleball you will be part of growing this sport in our town and help create a legacy for future generations. All ages and skill levels are welcome.
Both standard and Founder memberships are available for the 2021 season. Founders will be recognized on our website and on a 'Founder's Banner' at our courts for providing additional financial support, and they will receive a commemorative RP logo gift.
All members will have access to our reservation system and will be able to join other events and organized play. Our courts opened in April and we hope to be operating through October 31, though this is subject to change.
All memberships run for one year and you can renew at a different level next year (provided we have a place to play next year).
Founder memberships are available at $250, $500 and $1,000 for the 2021 season. Founder members provide additional financial assistance that will help us start up and maintain the courts and equipment. The Founder membership is also a 1 year Family membership and will be renewable at a standard Family membership rate in subsequent years.
Standard annual memberships are also available for the 2021 season at $50 for an Individual and $100 for a Family for Rowayton residents. We have a limited amount of non-resident memberships available ONLY for 2021 at a different rate.
Click 'Create Account' above to join now!
IMPORTANT NOTE: Once you enter your information, and agree to the waiver, you still must pay on the following screen. You must be a Rowayton resident to join.
Sponsorships
We are excited to have local businesses and Pickleball-related businesses support our growing community. We have one Court Sponsorship opportunity remaining (only 3) at $2,500 which offers website listing, email credits and a large, permanent court banner. We also offer a 'Premier' sponsorship at $1,000 and 'Banner' sponsorship for $500 which offer website mentions and signage at the courts. To inquire about sponsoring Rowayton Pickleball, please contact rowaytonpickleball@gmail.com
Shop Rowayton Pickleball Gear Here. A percentage of sales will go towards facilities maintenance.
Rowayton Pickleball Forward Looking Statement
While we're excited to be starting our premier season of Rowayton Pickleball, it is important that everyone joining us as a member, founder, or sponsor understand there are a number of risks to our ability to offer the opportunity to play Pickleball in Rowayton.
We continue to be dealing with a pandemic. The health and safety of all Rowaytonites is our first concern. While we're all hopeful that we'll be able to play Pickleball, there is certainly a risk that we may need to close the courts.

Our courts will be at the Rowayton train station. While it is not expected that there will be demand for the parking spots we'll be taking over, there is a chance the 6TD may need to recapture the space they have lent us and we may need to close the courts sooner than October 31.

Rowayton Pickleball is a new initiative and, as with all new initiatives, there are risks that cannot be anticipated that may lead to us to close the courts.

In the unexpected event that we need to close the courts, the Rowayton Pickleball Board will work to quickly reduce and eliminate any costs we can and return to members and sponsors as much money as we can.